Every summer around this time of the year, for the past decade, my family and I have been traveling to London to visit my parents. From there we have taken trips exploring bordering countries- France, Spain, Switzerland, Ireland, Scotland, Belgium, etc. It feels like this is the longest of non travel time I have ever had. Given the unprecedented effect of the Corona Virus, traveling is probably one of the lowest priority activities to give up. However, it's hard to not think of all the plans that were made and all the places we were supposed to visit this year- first world problems! What has helped me through this time of non travel is taking refuge in my unending list of books. One day I'm in a bookshop in Iran and a few days later I'm in Cuba witnessing a revolution; I have gone from the streets of Kolkatta in India to the forests of El Triunfo in Mexico in a matter of days. No, I can't complain about being stuck at home, when I have seen parts of the world that I never thought I would. I wish I could express in words the power of a good book. I can't because a good book is something to be experienced. The power of fiction goes way beyond the geographic setting, writing and imagery, it's about learning. Learning about people from all walks of life- as President Obama once said in his interview with The New York Review of Books, "When I think about how I understand my role as citizen, setting aside being president, and the most important set of understanding that I bring to that position of citizen, the most important stuff I've learned I think I've learned from novels".
I have read 20 novels so far this year, not counting the sample reads that I have done to land on these 20 novels. I don't know how many of you use Amazon Kindle app but I recently downloaded the app on my phone, which makes reading easily accessible. What it also helps with is reading a sample- generally, first couple of chapters. I have read quite a few of these samples because for me if a book can't hook me in the first couple of chapters, I'm not going to waste my time on trying to like it. I either like it by the end of the sample or I don't. This makes my reading experience more enjoyable and fast. I get asked this question a lot- how do you read so fast? My answer is simple- a really good book makes for a fast read.
In case you are wondering, when do I find the time to read? My favorite time of the day to read is early mornings. I'm an early riser, up at 4:30 am almost everyday to workout. Once I'm done with workout around 6 am, I get about an hour or so to read before work. And then at night, generally, before I go to bed. I have more opportunities to read during the weekends these days as well, which I'm really starting to enjoy. I feel allotting a specific time to read for yourself is the best way to indulge and if you can squeeze in more time then that's just an added bonus. So, if you are able to allot some time during this summer to some good reads then here's a list of my top ten so far. I have to put a disclaimer here, although, I'm not a book critic; I do find most of my books to read from LA Times or NY Times Bestseller lists. I also follow some International Bookclubs to get more options for my reading material.
Top Ten:
American Dirt by Jeanine Cummins: Although, the author of this book got into some controversy since she's not of Mexican descent and wrote about the Mexican migrant experience; this book was nonetheless an eye opener. The author clearly did her research extensively. We have heard a lot about the wall being built on the Mexican border in the past four years but what we have not heard are the stories from the other side of that "wall". American Dirt takes us on a journey of a woman with her son trying to make it into USA. The resilience and the determination with which this woman fights for her freedom is brilliantly threaded into this story. My parents and I have gone through our own struggles to immigrate to USA; and I have always been grateful for being granted citizenship to the most powerful country in the world. But even with all that experience, I felt even more grateful to be an American citizen after reading this book.
Such a Fun Age by Kiley Reid: It's a very timely book; a little twisted but so relevant for the generation today. The book starts with an African American babysitter being looked at suspiciously at a prominently white neighborhood supermarket. That's just one layer of what unfolds in this book. Without giving too much away, there were many moments in this book that blew my mind- most of them about ignorance but also about different human reactions to racism. Having majored in Psychology, I find books like this very intriguing. I could see this book being assigned as an outside read in a Psychology class.
A Burning by Megha Majumdar: Once I finished this book, it was hard for me to wrap my head around the fact that this was Megha Majumdar's first publication. Her writing is poignant, descriptive and thought provoking. I think most Indians are aware of discrimination that happens in India on daily basis: based on a person's social-economic status, gender, sexuality, religion, the color of their skin- to see it play out in this book with characters attached to it made it real and sickening. It's not just about injustice, it's about taking advantage at the cost of someone's disadvantage, it's about lies prevailing the truth, it's about lack of morals and lack of empathy, it's about a society run on money and fame and little else. If you want to learn more about the India today and how certain parts of Indian society function, this book will give you a good insight.
The Guardians by John Grisham: Who hasn't heard of John Grisham?! I believe he has a cult following, as he should I have figured, after reading this book. Very relevant in the world where innocent people are serving life in prison and death sentences for crimes they never committed. I have read a few other books on this topic, this however, was probably the most well written. For me personally, one of the worst things that could happen to someone is to pay for someone else's crimes. Take the Central Park Five for example and many others like it. It is unbelievable how with no physical evidence, people are put behind bars and on death sentence just because they happen to be of certain skin color and are found at the wrong place at the wrong time. The best part about this book, however, was a list of organizations (team of lawyers) that you can help support in this fight of getting the innocent out. This book also happens to be the only book I have read this year with a male protagonist.
The Henna Artist by Alka Joshi: Ah this book! It felt like I was watching a movie with frames of lavish quarters of the Maharani (the Queen), the small newly built house of the henna artist, on the streets of the pink city of Jaipur, the train to Shimla. The writing was so vivid, it was hard not to be there with the characters of this book. The Henna Artist is set in a different age of India; in 1950 just after the Independence. It's a story about how life evolved for women- for the ones with the money, for the ones with the education and for the ones with neither but just skills that helped them survive.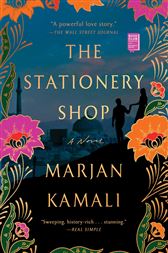 The Stationary Shop in Iran by Marjan Kamali: Every country has its own struggles and Iran has certainly had its share. This book talks about the history of never ending revolutions and all its repercussions. From cultural references to the romance in the time of anarchy, this book transports you into a scary world where time sits still and future is uncertain. I fell in love with the characters and their relationships in this book.
Mexican Gothic by Silvia Moreno-Garcia: I just finished reading this book and let me tell you, it was like being teleported to another world. I had a really hard time putting this book down, it felt like I was under some kind of a spell 😉 Without giving too much away, I will say this- I ended up researching the beautiful forests of El Triunfo, Mexico and reading a lot about all the fungi (mushrooms) that are grown in the region. That's how fascinated I was about this story of magic and madness. A really fast read.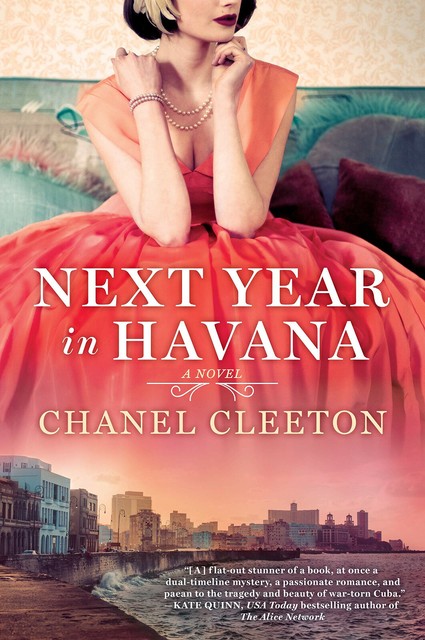 Next Year In Havana by Chanel Cleeton: I read this book earlier this year, right after I threw myself a Cuban themed birthday party. And that was partially the reason why I decided to read this book- to learn why people (mostly Americans) have always been so fascinated with Cuba. Next Year in Havana did not disappoint, it had it all- the lavish lifestyle, the US political interference, the revolution, the rebellion, the young revolutionaries. This book will give you a glimpse of Cuba before & after its destruction. It was an interesting insight into Cuba of the past and the present.
The Forest of Enchantments by Chitra Banerjee Divakuruni: A long time ago (or so it seems now) when I used to write for a publication based out of Northern California, I had a chance to interview the author of this book. I was straight out of college and she was an established author, yet she never made me feel inexperienced or too young to be sitting with her. But regardless of this fond memory of her, I enjoyed reading this book. I belong to a religion that believes in many Gods and Goddesses and from all the stories I have heard growing up, there's always something new to learn. This story was no exception. It is a story of Goddess Sita, devoted wife of God Ram, told from her perspective. It felt like a story was being narrated by an elder (which it kind of was) who has seen the world beyond his/her years. Although Indian religious books/scriptures may not agree with everything told in this story- it still came with its learning. I even read parts of it to my son before bed.
The Kurdish Bike: It's books like this that put your life into perspective and show you a world way beyond our imagination. To be honest, I didn't know much about the Kurdistan region of Iraq. From an anthropological perspective the Kurdish culture and their practices are very interesting, I mean to practice female genital mutilation in this day and age as a cultural practice is a testament to that. But there is so much more to Kurdish people than their tumultuous past full of genocide and bombings- and that's what this book gives a peak into. It's written from an American teacher teaching abroad and that makes The Kurdish Bike a relatable read.
Hope you give at least couple of these books a try. Happy Reading!